Excess Electronic Compontent Inventory? IC Blue Provides the Solutions.
If you have excess electronic components inventory which you are not currently using for your manufacturing needs, IC Blue Ltd can provide you with a simple, tailored and confidential service to cash in on these surplus assets.
With over 21 years specialist experience in handling excess stock, investing £ millions, we can give a detailed analysis of your inventory and design a bespoke suite of options for you; from an outright purchase, including door-to-door freight from anywhere in the world, to a Consignment agreement for a pre-agreed split of the sale proceeds.
We specialise in buying all electronic components, especially ICs, Relays, Connectors, Diodes, Sensors, Switches and LEDs, but we can purchase anything fitting on a PCB. If your inventory has a manufacturer part number, we will be able to quickly evaluate it and provide the best offer.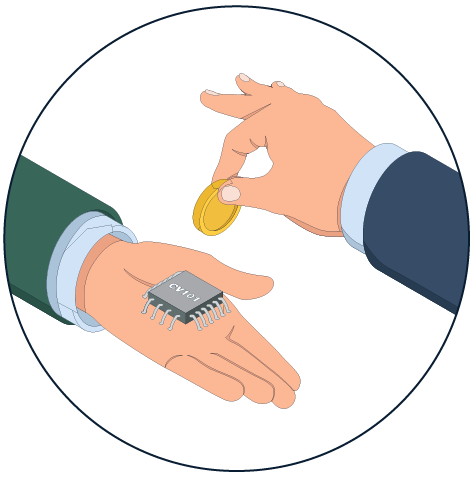 This is the simplest method for dealing with your excess stock. You send us a spreadsheet detailing stock with part numbers, quantities and if possible datecodes and packaging status. We then appraise your stock.
Our Commitment when Purchasing your Excess Inventory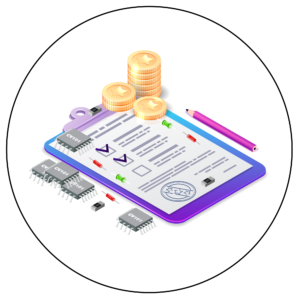 Sometimes selling your inventory is not your best option and we need to work together to market and sell specific lines from inventory via a Consignment Agreement.
At our cost, we bring your surplus components into our AS9120 accredited warehouse. The stock is inspected and catalogued in a secure location before being marketed globally.
Our Commitment when Consigning your Excess Inventory
How do I sell my excess to IC Blue Ltd?
All we need to provide an evaluation is the information below. Simply create a spreadsheet then use the form to get the process started. If preferred you can email us the details or call us to discuss them.
To provide a basic evaluation we require as a minimum: -
To get the best possible analysis please include:--
Once we have this information please allow us a little time to analyse your stock and we will come back to you.