When it comes to post processing PCB Designs IC Blue provides PCB Designers, Electrical Engineers and CAM Engineers with integrated software solutions to create and document the complete fabrication and assembly process. With the ever-growing complexity of designs in even the simplest of products, it is important to deliver the highest quality data to manufacturing to ensure design intent. Having a process in place to inspect and validate design data prior to fabrication will reduce re-spins, lower costs and lessen waste.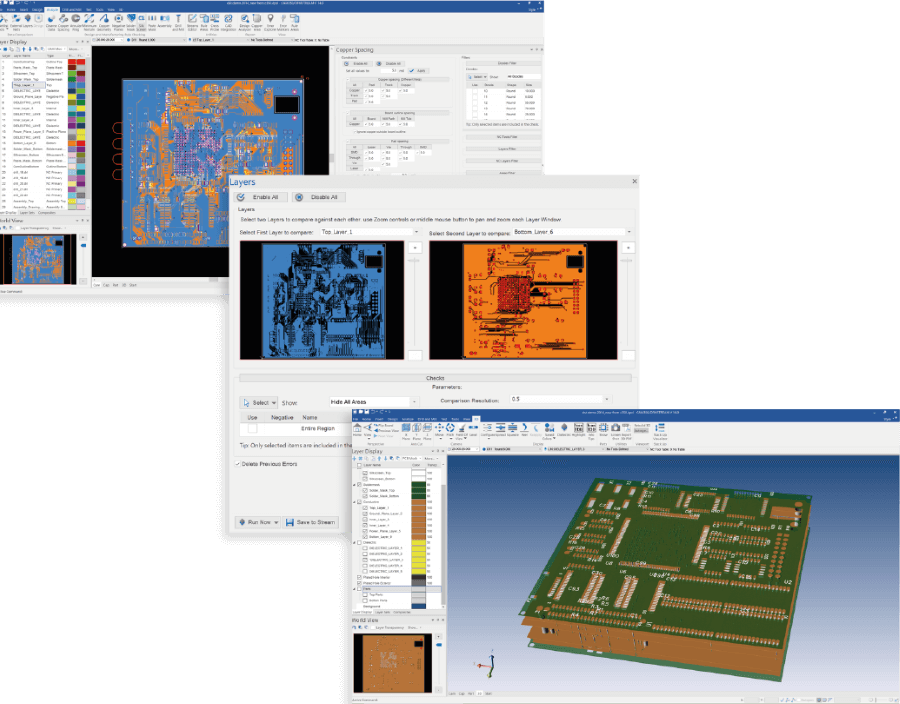 Take DFM checking to the next level and beyond the capabilities of your PCB CAD tool, minimise delays in delivering new electronic products to the market. Use CAM350 to ensure high quality outputs to manufacturing that result in higher manufacturing yields and shorter time to market.
DFMStream offers comprehensive analysis for Gerber files, intelligent manufacturing files, and NC data to ensure the content supplied to the manufacturer will minimise costly delays. DFMStream analysis will identify design content with the potential to result in low manufacturing or assembly yields, or costly scrap.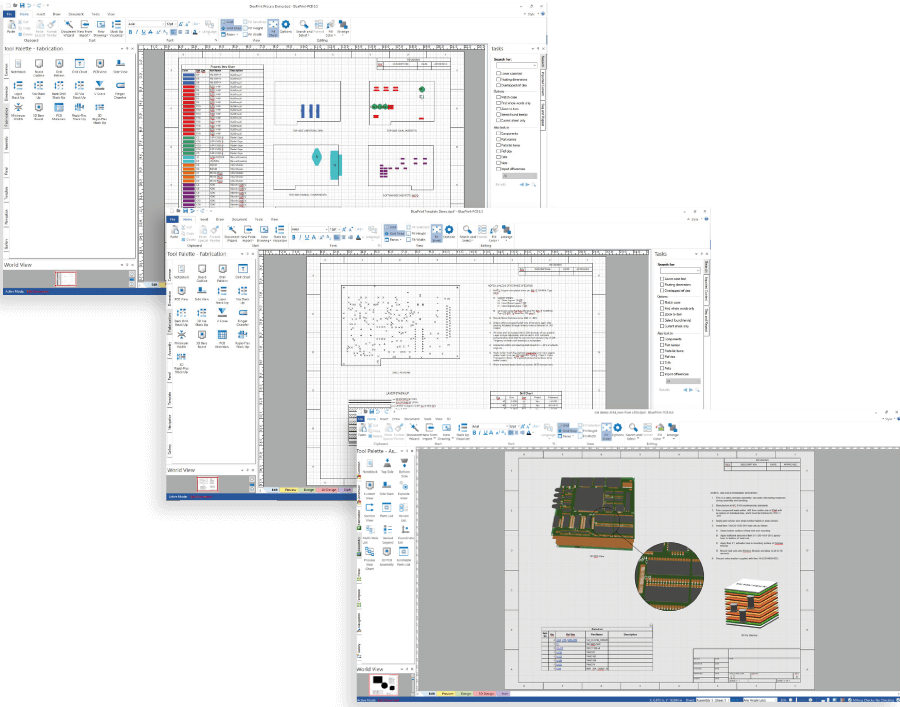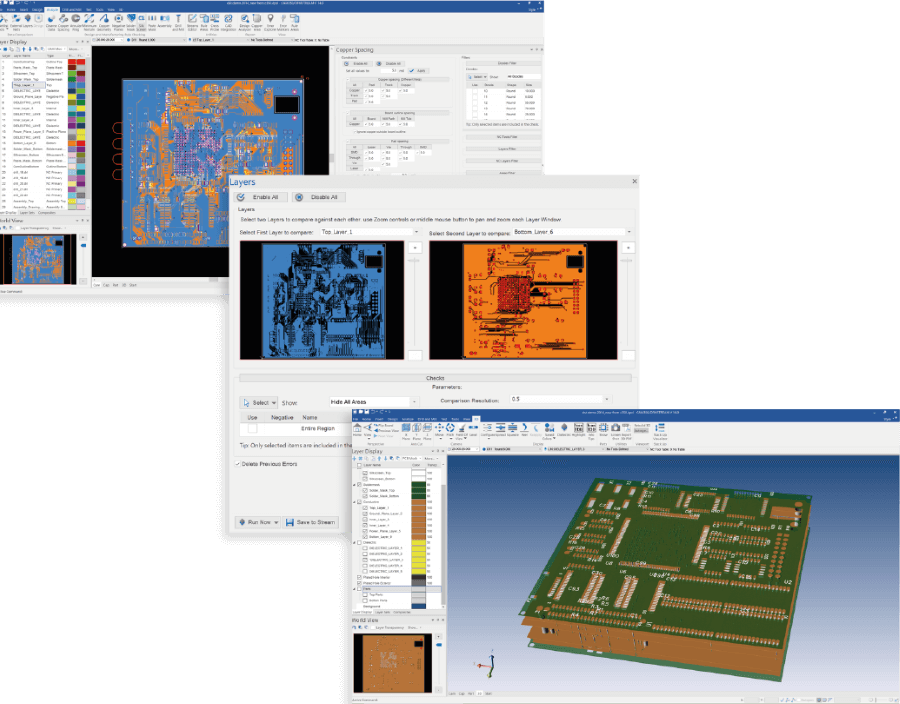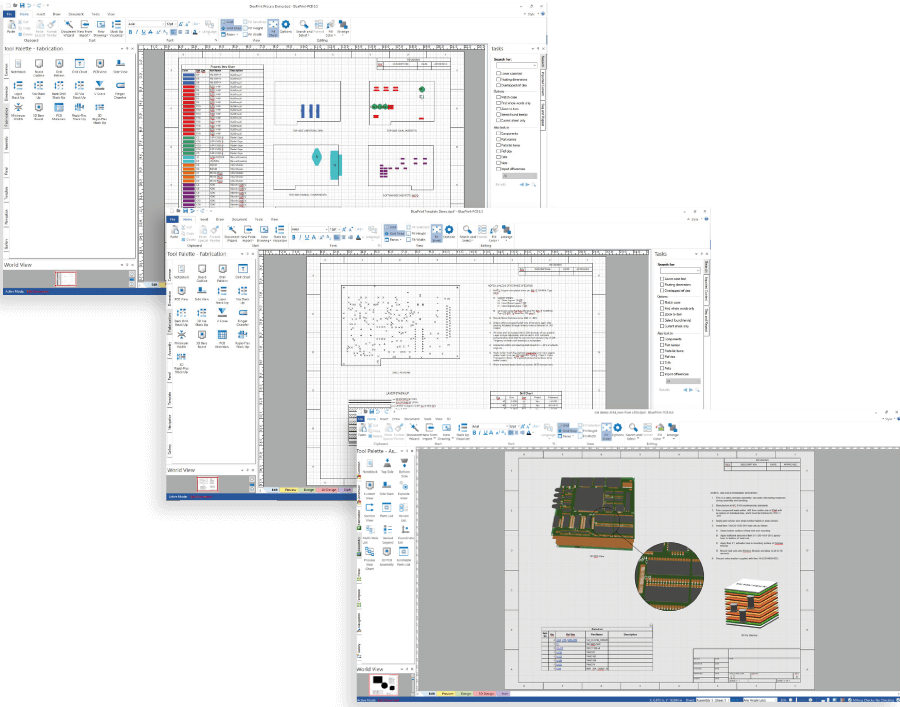 Create and Maintain PCB Documentation with ease. Using Blueprint, the Industry Leading PCB Documentation authoring tool takes the risk out of using traditional PCB CAD methods that are time consuming and error prone. Import PCB CAD data directly into Blueprint and create high quality documentation required by all stakeholders in the fabrication and assembly of printed circuit boards.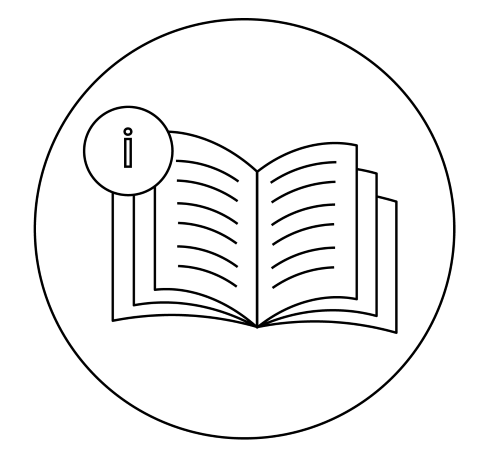 Improves manufacturing instructions